Send Inquiry
Milk Storage Tank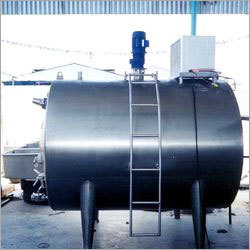 Milk Storage Tank
Milk Storage Tank
Our Milk Storage Tank can cool large area of the inside vessel surface, utilizing the automatic computer control system to observe and operate, which can quickly lower the temperature. The fully automatic control system makes the whole process observable. This Milk Storage Tank is available in various forms as per client requirements and accessed at affordable price. The Milk Storage Tank is cooled raw milk can rapidly reach the needed temperature of 4oC and keeps constant warm, which can prevent the generation of bacteria and make raw milk to be a-grade cream.
WE MAINLY DEAL IN SOUTH INDIA

"We are dealing all the local areas of South India"